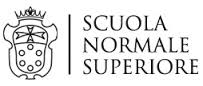 Coordinator of the Research Group: Margherita d'Ayala Valva
The Scuola Normale Superiore of Pisa is involved in art historical research and in the development of the database and website.
Study of Sources
The group focuses on establishing the state of the art, and on the study and cataloguing of printed documents, it conducts archival research on artistic techniques and materials, complemented during the project with data from the analysis of paintings. Manifestos and theoretical treatises written by painters, correspondence, the sources which inspired artists, manuals and editions of historical texts will all be studied. Significant attention will be dedicated to study coeval manufacturers of paint: this research will range from an examination of suppliers' catalogues of materials bought by painters to a consideration of the academic (or otherwise) training of each artist.
The choice of case studies and the evaluation of the criteria for the production of mockup samples samples
The Scuola Normale Superiore works closely with the University of Pisa in the selection of the most promising case studies, and provides a summary of archival research to guide art historical investigations, and the preparation of mockup samples. Both research groups work together with scientists in the evaluation of the results of laboratory analyses.
Database and website
The Scuola Normale benefits from decades of experience of the Laboratory di Arti Visive, which has worked on significant projects including the "Archive of non-invasive analysis", based on the combination of X-radiographs and art-historical data, to which a section on model samples will be added as part of the project. The research group is also involved in the development of a database of primary sources, texts and images acquired during research, and the launch of the project CMS (private access) and public website.
Giulio Andreoletti
Computer Scientist
Art Historian, Assistant Professor
Andrea Ficini
Computer Scientist
Chiara Mannari
Computer Scientist
Linguist
Giandonato Tartarelli
Photographer