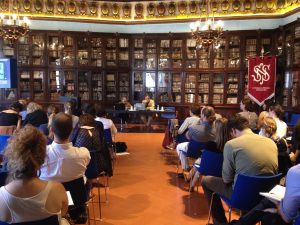 Futurahma conference "Materiali e tecniche tra Futurismo e Ritorno al Classico. Ricerche, analisi, prospettive" has been held in Pisa, Scuola Normale, on June 20-21, 2016.
The presentations and the fruitful discussions that ensued have provided significant confirmation and new points for further research.
Proceedings will be published by Edizioni della Normale, Pisa.
The conference program:
Programma 20-21 Giugno 2016